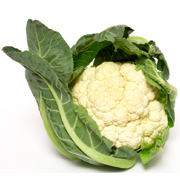 Rodale, 15 Feb 2012
More organic products will line supermarket shelves – in the U.S. and abroad – thanks to a trade deal signed into law this week.
It's no secret that the U.S. market needs a jolt. And a major announcement Wednesday means that organics could be at the heart of an economic revival that could bring billions of dollars to U.S. farmers and small businesses.
A new trade agreement between the U.S. and the European Union (EU) means consumers in both the U.S. and overseas will enjoy greater organic selection at the supermarket, and American farmers can tap into a new market without excess paperwork and costs.
"This agreement is good for trade, but more importantly, it's a win for American farmers and consumers," says Gary Hirshberg, cofounder and chair of Stonyfield Farm and member of the Advisory Committee for Trade Policy & Negotiations. "It's a win for farmers because it opens up new markets, and a win for consumers because it upholds Americans' high expectations for the integrity of the organic standard."
Agriculture Deputy Secretary Kathleen Merrigan announced the partnership Wednesday, explaining that the two parties' very similar organic programs will be recognized as equivalent. This means U.S. farmers won't have to deal with excess paperwork and fees to complete both certifications if they wish to sell their goods in Europe, and vice versa. The benefits are huge for consumers in both markets, as well. The more streamlined process will likely lead to a greater selection of imported organic goods like olive oil and chocolate in the States, U.S. officials said, noting that the deal goes into effect this June. And conversely, Merrigan says some projections predict the agreement will contribute to a 300 percent increase in demand for American organic goods.
The job market is set to see a flurry of growth in the organic sector if the new agreement between the United States and the EU plays out as planned. As part of President Obama's push to bolster the export of American goods, the already red-hot organic market is set to see an 8 percent increase annually over the next several years. Currently, organic exports account for nearly $2 billion. Domestically, organic sales grew to $28.6 billion in 2010.
Organic isn't just healing the environment and protecting consumers from toxic pesticides and genetically engineered crops and growth hormones, either. It's becoming a way of living for more and more people. According to a recent consumer analysis, organic beef sales are up nearly 50 percent, with shoppers even choosing organic in the dessert aisle – organic ice cream sales rose more than 30 percent last year, compared to 2010 sales.
The EU and U.S. organic markets are collectively valued at more than $50 million, and under President Obama's direction, the U.S. Department of Agriculture, which overseas organic certification, has been working to tear down trade barriers to make it easier to ship organic products – both fresh and processed – overseas. The move means that organic makes another step toward being the mainstream way of eating in the United States, while also helping to supply the EU's robust organic market.
"I commend the Department of Agriculture for reaching this important agreement with the European Union, one of our largest trading partners," commented Sen. Patrick Leahy (D–Vt.). "Since I wrote the organic standards and labeling law in 1990, organic production has become a vital component of Vermont's agriculture and the fastest growing sector of U.S. agriculture.
"Demand for organic products is growing even faster in Europe, at 10 to 15 percent per year despite the recession," Leahy explained. "By expanding our farmers' opportunities to sell their organic products overseas, we are expanding the job opportunities and economic growth for organic agriculture in this country."
"This industry has come so far in the last 22 years, and reaching this new milestone will open doors to even more economic opportunities for our organic farmers and processors," he added.